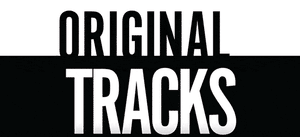 PELL AND PRESERVATION
HALL JAZZ BAND
PELL
Since taking the industry by storm in 2014, the electric New Orleans native, Pell, born Jared Pellerin, has continued to expand his sound and musicality. His stellar 'Floating While Dreaming' mixtape garnered attention and praise from press across the board, including FADER, Billboard, Hypebeast, XXL, Complex, among others.

Pell linked with NGHTMRE for 'Magic Hour' EP, releasing through Mad Decent in June 2018. Co-produced by Pell, "Hear Me", was featured on Madden 19's soundtrack. Rounding out 2018, Pell was featured on XXL's What I Do, where the artist was praised for his skillful freestyle, along with accompanying Doja Cat on her Amala Tour. Recently, Pell shared the stage with Brasstracks on their Vibrant Spring Tour alongside Kemba and was featured on their recent track "Vibrant" from their latest project. He also recently linked with Great Good Fine Ok for their latest single "Terrified".

'Gravity' is Pell's third full length installment completing a trilogy, preceded by his critically acclaimed 'Floating While Dreaming' mixtape (2014) and 'LIMBO' EP (2015). 'Gravity' is undeniably Pell's most mature and truthful album to date and finds him returning home to his NOLA roots. His debut album documents how Pell has grown since his last musical release, pulling inspiration from Pell's different life transitions such as heartbreak, working with a label again, and witnessing his friends starting to move on with their lives with traditional jobs, while Pell continues to live his dream as a rapper.
PRESERVATION HALL JAZZ BAND
At a moment when musical streams are crossing with unprecedented frequency, it's crucial to remember that throughout its history, New Orleans has been the point at which sounds and cultures from around the world converge, mingle, and resurface, transformed by the Crescent City's inimitable spirit and joie de vivre. Nowhere is that idea more vividly embodied than in the Preservation Hall Jazz Band, which has held the torch of New Orleans music aloft for more than 50 years, all the while carrying it enthusiastically forward as a reminder that the history they were founded to preserve is a vibrantly living history.

PHJB marches that tradition forward once again on So It Is, the septet's second release featuring all-new original music. The album redefines what New Orleans music means by tapping into a sonic continuum that stretches back to the city's Afro-Cuban roots, through its common ancestry with the Afrobeat of Fela Kuti and the Fire Music of Pharoah Sanders and John Coltrane, and forward to cutting-edge artists with whom the PHJB have shared festival stages from Coachella to Newport, including legends like Stevie Wonder, Elvis Costello and the Grateful Dead and modern giants like My Morning Jacket, Arcade Fire and the Black Keys.