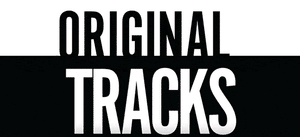 Naia Izumi
Before winning the 2018 NPR Tiny Desk Contest, Naia Izumi performed daily on the busy streets of Los Angeles, turning heads with his intricate guitar playing, messages of empowerment and stunning 5-octave vocal range. Bob Boilen and the team at NPR Music recognized Naia's voice out of 5,000 entries, and a week later, he was on tour throughout the US. Over the last 6 months, Naia has given a TED talk in NYC, toured the US with NPR Music -and again with The Lone Bellow- and has recently signed a recording contract with Sony Masterworks and is represented by Paradigm. Naia uses Fender guitars; his beloved 2018 American 60's Jazzmaster is featured in every video and has been outfitted with a mastery tremolo and an A Little Thunder pickup.

Naia's attitude; the power of work and focus, has transcended his challenges with autism and the struggles that come with being a soft-spoken person in a sea of promotion and marketing.

You can see Naia's performances online with Paste Magazine, SoFar Sounds, NPR Music, Jam in the Van, Magic Leap, Flood Magazine, AudioTree, TED etc.

What's next for Naia? The next present moment.